There are a number of things that can produce feelings of anxiety. While such feelings are common, they do NOT help you operate at your best or live life to the fullest. So are there things you can do to cure anxiety? Thankfully, there are a number of steps that have been found to be helpful. Here are some...
10 Tips for Overcoming and Curing Anxiety
1. Make Sure You Are NOT Suffering From Mineral Deficiency
Deficiencies in potassium and magnesium can trigger anxiety. Therefore, it is important that you ensure that your meals provide you with a healthy amount of these minerals. If you find out that you are deficient then take steps to ensure you increase your intake to the recommended amount.
2. Avoid Caffeine
It has been proven that caffeine can increase your feelings of anxiety. Therefore, make sure you avoid caffeine if you are having issues with anxiety. If you can't do without coffee, look for decaf varieties.
3. Get Enough Rest
Stress and anxiety are closely related problems. If you overload yourself and don't get enough sleep then you are likely to attract both. So check your routine and see if you are giving yourself enough rest. If NOT, taking out time to sleep might just be all you need. You may need to take a break from your work routines and just have "off" days.
4. Control Your Breathing
That's what most people call your attention to when they say you should meditate. Breathe in deeply and calmly. Exhale slowly. Repeat the process over and over again and you'll see that you'll experience better blood circulation and improve your well-being.
5. Build Up Your Self Esteem
Low self esteem is responsible for a number of different forms of anxiety. If you think you don't measure up either in your looks, brain, background or educational status, you are going to have serious issues with self esteem. Therefore, accept yourself for who you are and commit to becoming a better person. Look for all the great qualities you have and focus on them. Be thankful that you have those abilities. Don't stick around people who get fulfilled only when they put others down. Stay with people who help build your confidence. Stay with activities that give you that boost. Then you can look at those areas that need work. Improve on them NOT from a stand point of low esteem but from a stand point of someone who's committed to continuous growth and improvement.
6. Share Your Problems With Someone
Most feelings of anxiety are really unfounded. All it will take in such situations is to get a listening ear. Sharing your fears and worries with a loved one or therapist can do wonders. Don't underestimate it. This is because this person isn't bound by the feeling you are having and is, therefore, in a better position to give you a positive perspective. If you can't find someone to share it with right away, pick a notepad and dump how you are feeling in writing. Focusing on writing out your worries actually creates a shift that will help you come out of it quickly.
7. Break Your Pattern
When you find yourself pushing negative thoughts that increase feelings of anxiety, do something to break the pattern. It could be as simple as picking a sheet of paper and writing out all the things that you are thankful for. It could be picking up the phone and saying kind words to someone. By interrupting the negative flow, you switch your gears into something more productive and helpful.
8. Exercise
Increased blood circulation will help reduce your blood pressure. This, in turn, will help you deal with any stress or anxiety you are feeling. Make your exercise fun. You can dance to fast paced music and enjoy yourself.
9. Spoil Yourself
Some people are so busy with work and their daily routines that they never find the time to give themselves a treat. Find something you really love and spoil yourself with it -- You deserve it. Visit a spa, go to the beach, go for a concert. Just do something that you really love and you'll show anxiety the exit.
10. Have Reasonable Expectations
We set ourselves up for stress and avoidable anxiety when we have unreasonable expectations. Don't try to measure up with the Joneses. Set reasonable goals and work towards them. But even then, give yourself time. Don't try to run as fast as you can't. Hurry but don't be hurried. Take life a step at a time. Review your goals and see if they are unreasonable. If they are, tone them down to reasonable targets and you will end most cases of anxiety.   Anxiety is a very broad topic and it would be simplistic to assume that we can do justice to it in just a page. There are cases that might need the help of a professional. If yours is at that level, don't be shy to get the help you need. Don't we all need help in certain areas of our lives?
Take the Anxiety Test - it's Freee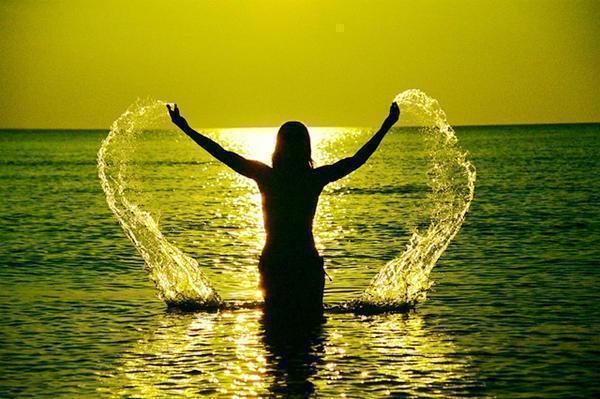 Sign up for FREE membership and receive:
Information on Proven, Fast & Natural Recovery from Anxiety, Panic Attacks, OCD & Agoraphobia
Techniques to have your anxiety dissolve away leaving you feeling more in control and confident than ever before
Articles and newsletters to help you take control of your anxiety